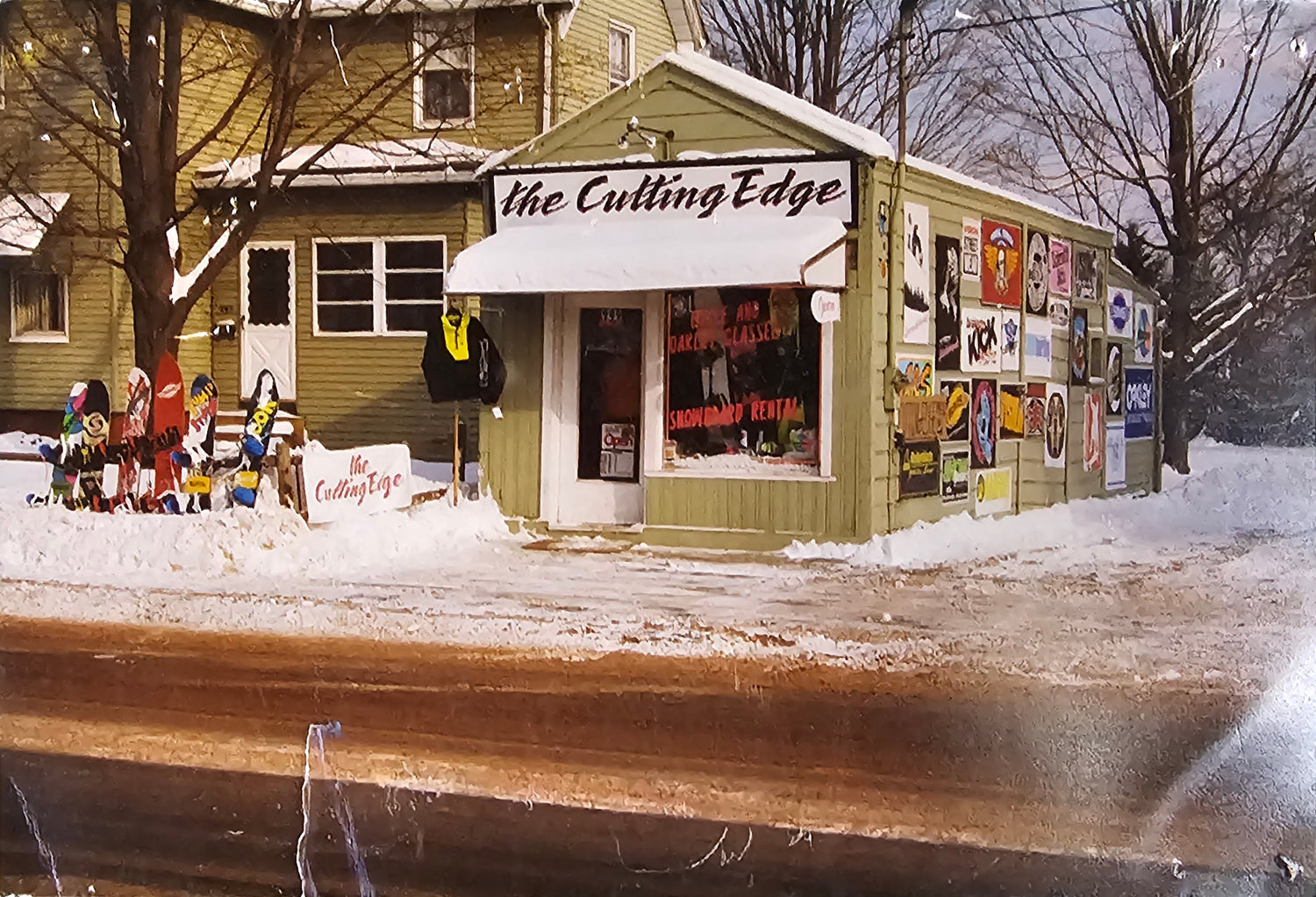 About Us
The Cutting Edge has been around since '87, and we're all about snowboards, skateboards, and more. We've been at this game for over 25 years, serving up the coolest gear and top-notch service on the East Coast. Whether you need a new board, a tune-up, or some rad gear, we've got you covered. Our team in every department knows their stuff, and we're all about making sure you're stoked with our service.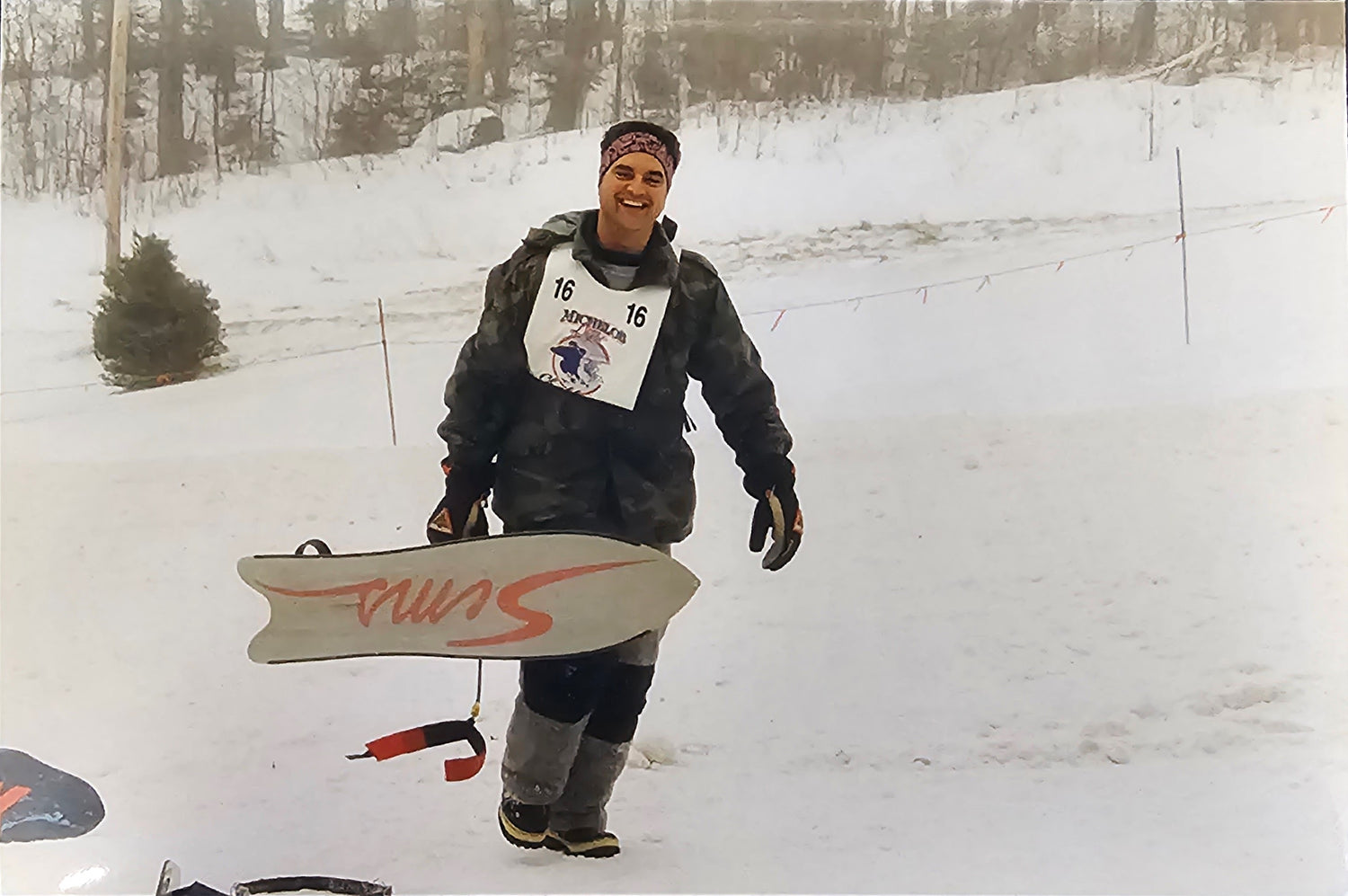 Our Origin Story
In September 1974, my life took a transformative turn when I stepped onto a skateboard. From that day onward, skateboarding became my unwavering passion. During high school, some friends and I formed the "Wheelin' Free Skateboard Team," spearheading local skateboard demos, safety clinics, and trips to nearby skate parks.

In December 1984, I embarked on my first snowboarding adventure, opening a new chapter in my life. Snowboarding swiftly became my newfound obsession. In 1987, armed with little more than enthusiasm and a modest sum, I established The Cutting Edge, the East Coast's inaugural snowboard retail shop. Right from the start, I stocked the store with a diverse assortment of top-notch skateboard and snowboard equipment, swiftly earning The Cutting Edge its reputation as the go-to destination for skate and snow enthusiasts in Connecticut. Recognizing the demand and seeking to diversify our seasonal business, we introduced bicycles to our product lineup in 1989.

As the popularity of skateboarding, snowboarding, and biking soared, so did our business. Solo operation was no longer sustainable, and talented local skaters and riders joined our ranks as employees. I quickly grasped the importance of passionate team members as integral to our success and expansion. My steadfast belief has always been that treating customers the way I would wish to be treated is the finest way to serve them.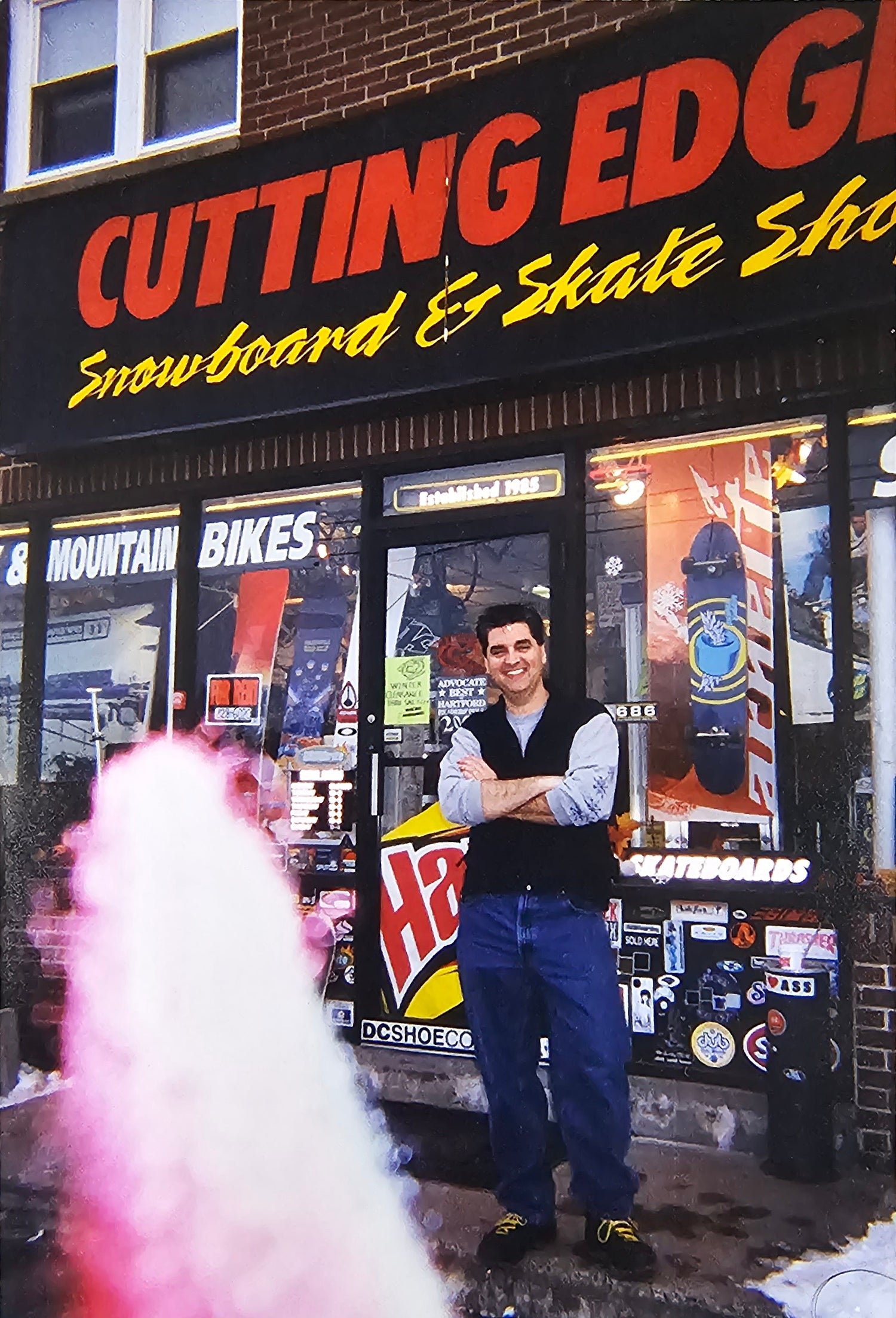 The Shop
What sets The Cutting Edge apart is our team of employees who are not only professionals but passionate enthusiasts deeply engaged in the very sports we offer, sell, and service. You'll find our staff frequenting local slopes, skateparks, and trails, embodying our dedication to these pursuits. Moreover, we proudly sponsor a "shop team" comprising local athletes in various departments such as snowboarding, skateboarding, longboarding, mountain biking, and BMX. We invest substantial time in equipment clinics, sales training, and on-the-field experience, always upholding our tradition of actively promoting the sports we cherish. This commitment extends to supporting local riders, organizing shop and mountain contests, and orchestrating special events like movie premieres and guided rides.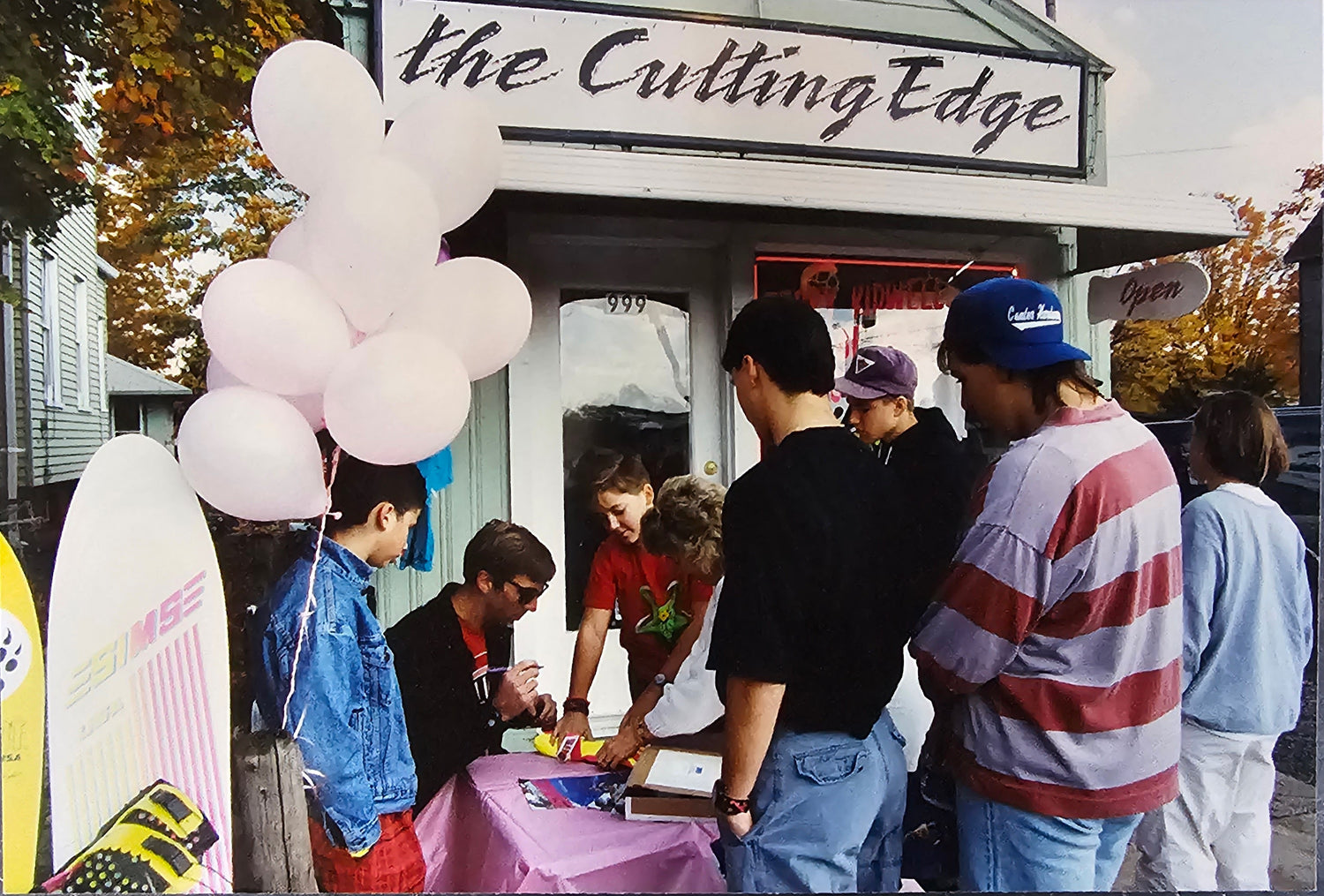 Our Commitment
Our endearing commitment to product knowledge and superior service continues to be the cornerstone of The Cutting Edge. We firmly stand by every product we offer, adhering to the principle of selling only the finest quality items. Our staff actively participates in trade shows and demonstrations, working closely with our buyers to handpick the most exceptional products. The store's layout is designed to adapt with the changing seasons, keeping our merchandising fresh and exciting.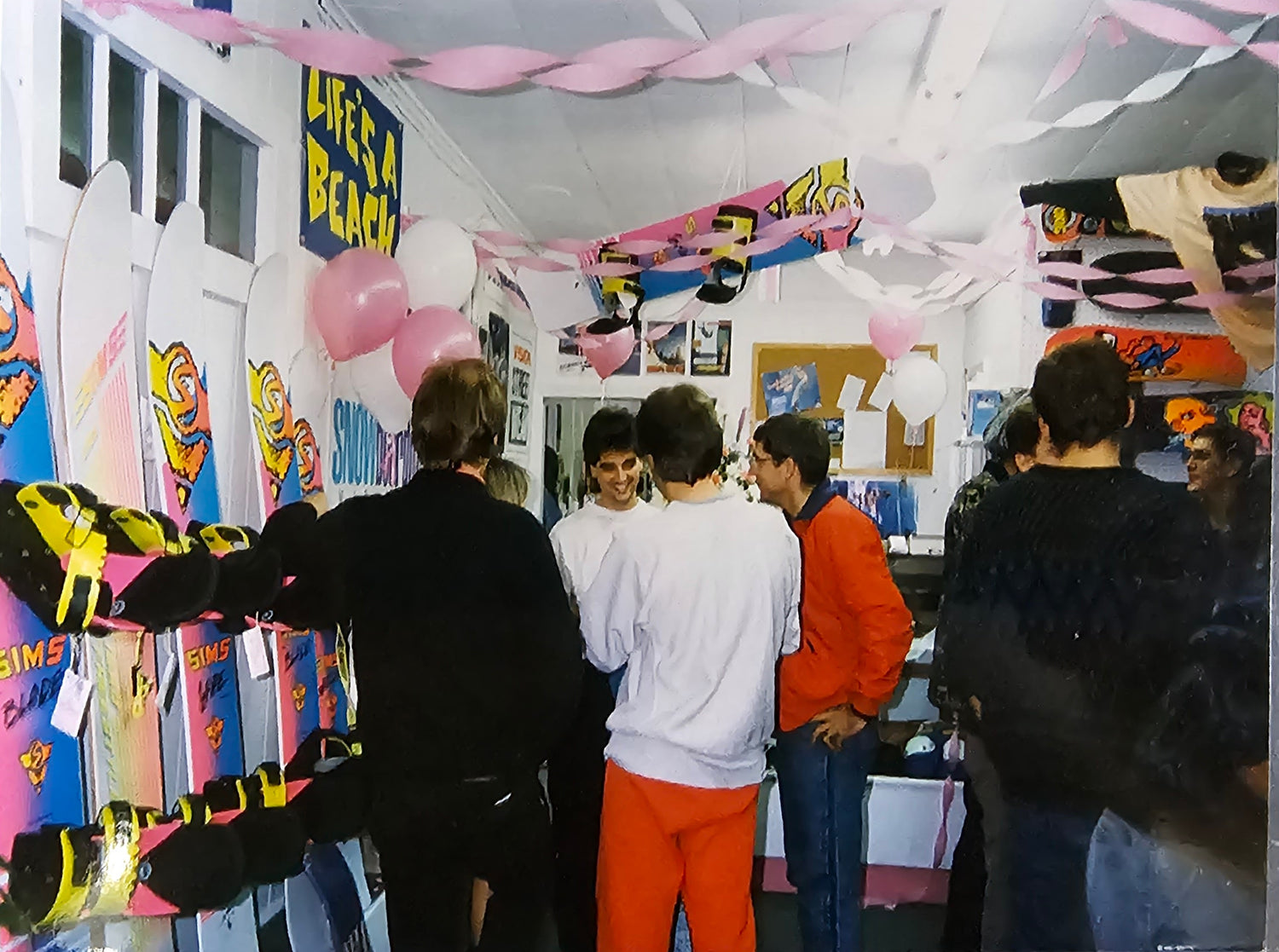 Drop in!
The Cutting Edge isn't just a store; it's a seven-day-a-week rendezvous for like-minded individuals to share their passions. Stay updated with our latest endeavors and offerings by following us on social media or drop in.
Location + Hours